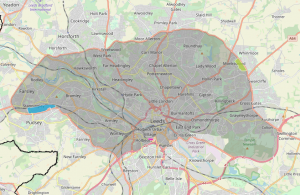 After delaying the Clean Air Zone (CAZ), Leeds City Council has confirmed that the city's first CAZ will come into effect in July 2020 at the earliest. The CAZ will cover over half of Leeds city centre.
Leeds' CAZ was originally supposed to make its debut in January 2020, however it was delayed due to the government not providing digital vehicle checking tools in the time necessary to make the zone operational.
HGVs, buses and coaches that fail to meet the low emission standards will be charged £50 a day to travel within the CAZ, while taxis and private hire vehicles will be charged £12.50 per day. Taxi and private hire drivers can pay a discounted rate of £50 per week if their vehicles are licensed in Leeds.
To help the public prepare for the CAZ, the local authority says they have begun to distribute £23m of government funding to help ease the cost of transitioning to cleaner modes of transport.
The city has also commenced the installation of 300 purpose-built ANPR cameras across the perimeter of the forthcoming CAZ.