Anglia Compliance & Training Ltd
FORS Pre-Auditor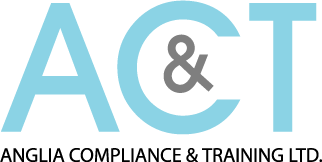 How will a FORS pre-audit help you?
Through our Pre-Audit service we will check your current level of rediness against the requirements of the FORS Standard V5 and provide you with a detailed action plan to help you achieve the required level of compliance.
In addition to the pre-audit service we are able to help you create a compliance framework, including many of the procedural and documentation requirements of FORS Standard V5, to help you maintain and improve upon your culture of compliance throughout your FORS membership.
Please feel free to contact us to discuss any of your requirements.
To display contact information and web links press the button below





5 out of 5 stars