PODFather Ltd
FORS Associate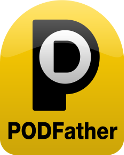 PODFather provides a Simple Online Compliance System (SOCS) for FORS and CLOCS vehicle safety compliance walkround checks, whereby vehicle walkround checks are conducted by a vehicle driver, or roving vehicle safety inspector, using an app on an Android phone. The completed safety checks are then uploaded to a central, secure website for reporting.
Any safety checks which show the vehicle was non-compliant cause a PDF report to be automatically emailed to the transport fleet manager, and a trouble ticket is created the PODFather SOCS ticketing system. This allows the non-compliance issue to be followed up by qualified staff following a process until the vehicle is compliant again and the ticket is marked "resolved".
PODFather is in use on construction projects of national significance, such as Crossrail, and by Logistics teams at United Utilities plc, and others.
No Active Offers Found
To display contact information and web links press the button below





No reviews
No reviews have been written for this profile