We at Aquaflow provide drainage, sewer repairs, CCTV Inspections, drain and patch lining, excavations and vacuum tanker operations.
Based in Canterbury in Kent, with a central depot in Erith, we have been trading for over 17 years, currently employing over 40 employees.
Managing Director Keith Borrett has been at the forefront of our push to progress through the various stages of FORS accreditation and through this the company has seen a dramatic increase in fuel efficiency, improving our carbon footprint and our road safety record through various FORS tools and Schemes.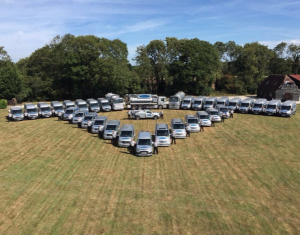 Constantly looking to improve and keep abreast of industry changes we looked to FORS for the perfect way to achieve a recognised standard improving the safety of other road users, our drivers and the environment.
To achieve the Bronze standard we had to align all of our current policies and introduce some new ones to meet the Bronze criteria.  Having found ourselves to be not only achieving, but exceeding requirements and obtaining our Bronze status in June 2015, we were itching to achieve Silver status.
In our quest to achieve Silver status, we took advantage of many of the FORS tools on line, i.e. fuel performance management, PCN tracker and the e-learning modules available to all of our drivers.  All of our drivers participated in the 1 day classroom Safer Urban Driving courses funded by FORS.  Our Transport Manager Mr Gianluigi Dadomo is nearing the completion of the 9 Module FORS practitioner courses.
"Mixing with other companies, we were able to swap ideas to take back and implement within our own company." – Gianluigi Dadomo – Transport Manager
Through the FORS eLearning program our drivers have recognised the benefits, especially the cycle safety modules online or in the classroom.  They have expressed that they now have a better awareness of road safety towards other road users and themselves.  Education has also been acquired through other modules especially the parking and loading courses.
"I felt it essential that all our drivers see London's busy roads through the eyes of a cyclist." – Keith Borrett – Managing Director
By striving for Gold we aim to improve and maintain all areas of our business.  We aim to show we are dedicated as a company to improve our practices in all aspects of our industry and road transport areas.
| | | | |
| --- | --- | --- | --- |
| | Gallons Fuel Used | MPG | Improvement |
| Jan '15 – Jan '16 | 22,530 | 21.8 | N/A |
| Jan '16 – Jan '17 | 21,674 | 22.88 | 4.95% |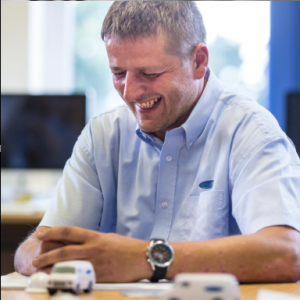 All of our HGV Drivers have had full health medicals carried out by a third party. A health and fitness policy is reviewed annually and documented by drivers.  Driver eyesight tests are carried out every 6 months and documented.
Drivers are assessed on their driving statistics and promoted in house to achieve their HGV licence status.
In order to tackle noise pollution, we have installed switches to cancel out reversing beepers to use at night time. As well as this various tool box talks have been undertaken on how to minimise engine idling, with engineers also undertaking eLearning modules, i.e. Van Smart and Smart Driving.
Our fleet of vehicles is regularly updated, with vehicles being replaced on average every 3 years. We are in close contact with our fleet supplier about possible changes to electric or alternatively fuelled vehicles.
Going forwards, we are planning for all of our drivers to undertake a full health and fitness medical and to then review these periodically.  All changes to our fleet will have the latest Euro VI approved engines.  Ongoing and progressive training for all our drivers to keep us all abreast of any developments and changes in the road transport industry.
Attaining Gold as a company would show a commitment by ourselves to achieving accreditation, maintaining it and in the long run, striving to go beyond the standards laid out by FORS as we push to improve our levels of safety within the company and the general public.
Aquaflow Services Ltd LinkedIn
Please note: All published FORS Gold case studies have been submitted by the accredited company named above and transcribed verbatim