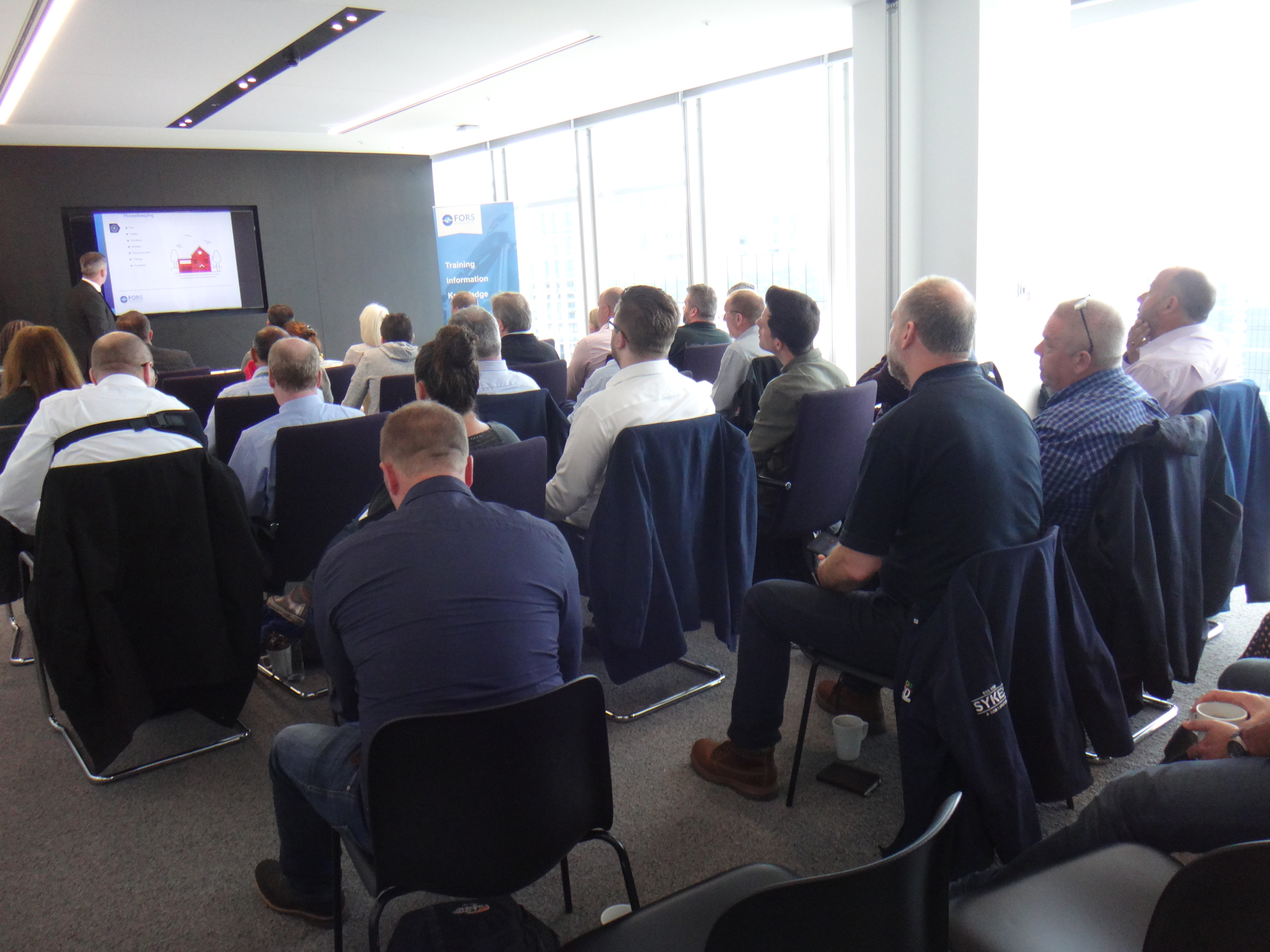 Find out everything you need to know about the FORS Standard version 5 at our free-to-attend FORS Members' Regional Briefings taking place throughout the UK this month.
This series of briefings focuses on the recently published FORS Standard version 5, which will be implemented from 14 January 2019. Over 80 members were present at the briefings held in Birmingham, Bristol and London last week and we hope to see many  more members at the forthcoming briefings. Attending the briefings provides members with an opportunity to learn more about the specific updates to the requirements and why they have been made, as well as enable members to ask any questions and to engage with fellow FORS members.
The briefings for this series are three hours long, with a special Going for Bronze workshop to follow immediately after the briefing in Crumlin. Places are still available at the following locations:
Location
Name of the event
Date
Time
Link
Edinburgh
Members' briefing
Tuesday 20 November
09.30 – 13.00
Book here
Crumlin
Members' briefing
Thursday 22 November
10.00–13.00
Book here
Crumlin
Going for Bronze
Thursday 22 November
13.30-15.30
Book here
Croydon
Members' briefing
Thursday 6 December
09.30-13.00
Book here
FORS is also holding a special FORS Standard version 5 briefing exclusively aimed at FORS Associates and pre-auditors. For more information about this briefing and cost to attend, click here.