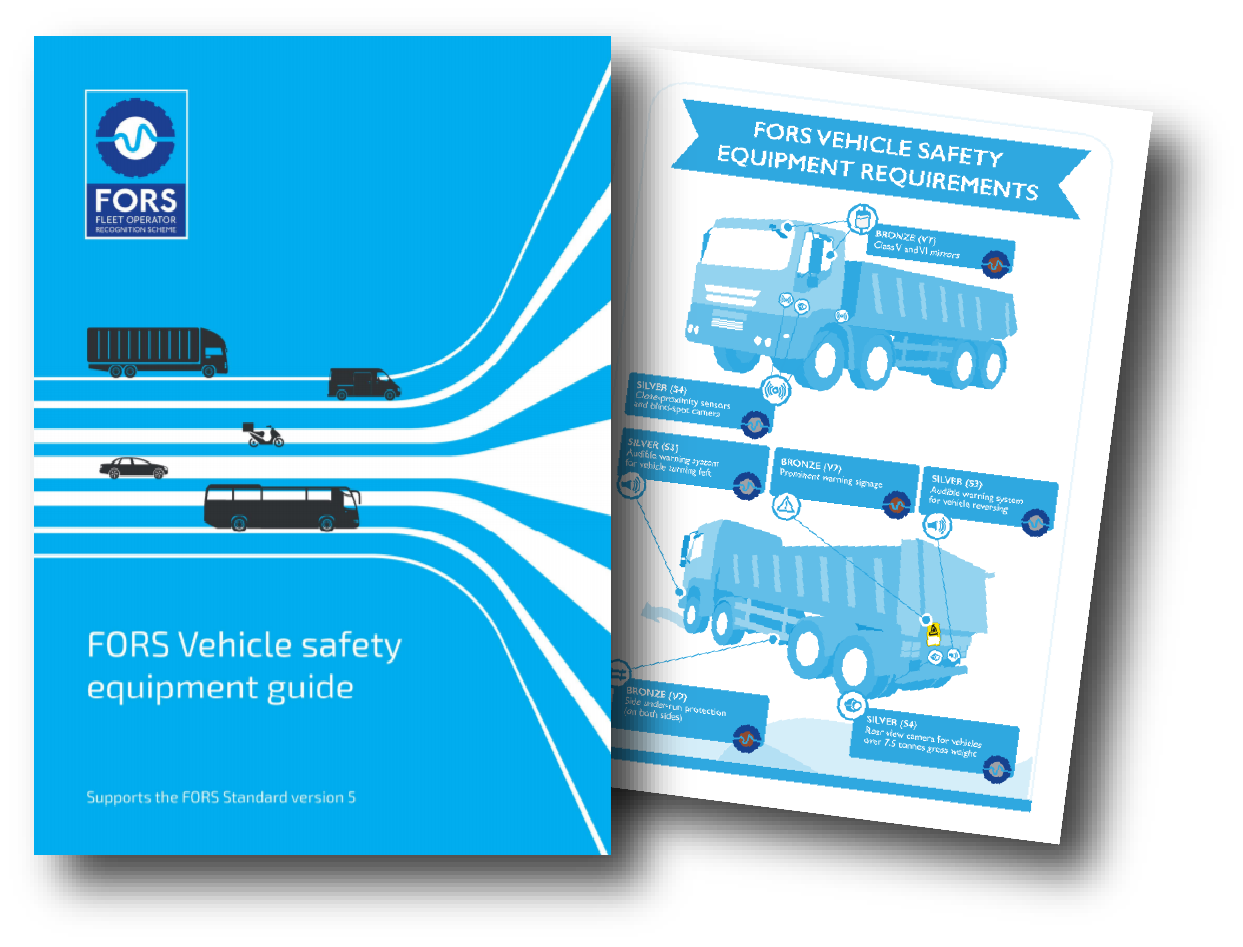 The updated version of the FORS Vehicle safety equipment guide is now available to download. The guide will help operators meet the vehicle safety equipment requirements of the FORS Standard version 5 – so the information is applicable for FORS operators with audit dates from 14 January 2019.
The guide provides guidance on each requirement including the equipment that can be used and advice on the specification that this equipment should meet.
The specific FORS Standard requirements for vehicle safety equipment are:
Bronze V6 – Vehicle safety equipment
Silver S6 – Vehicle safety equipment
Gold G6 – Sustainable operations
In addition, it includes a clear and helpful pictorial representation of the mandatory vehicle safety equipment for each requirement and where the equipment needs to be installed on a right hand drive vehicle.
The guide also contains a list of FORS Associates that market the safety equipment, including blind spot warning signage, close-proximity mirrors, side under-run protection, audible warning systems for vehicle manoeuvring, close proximity sensors and driver audible alerts and camera systems, with discounts for FORS members.
Download the guide here.