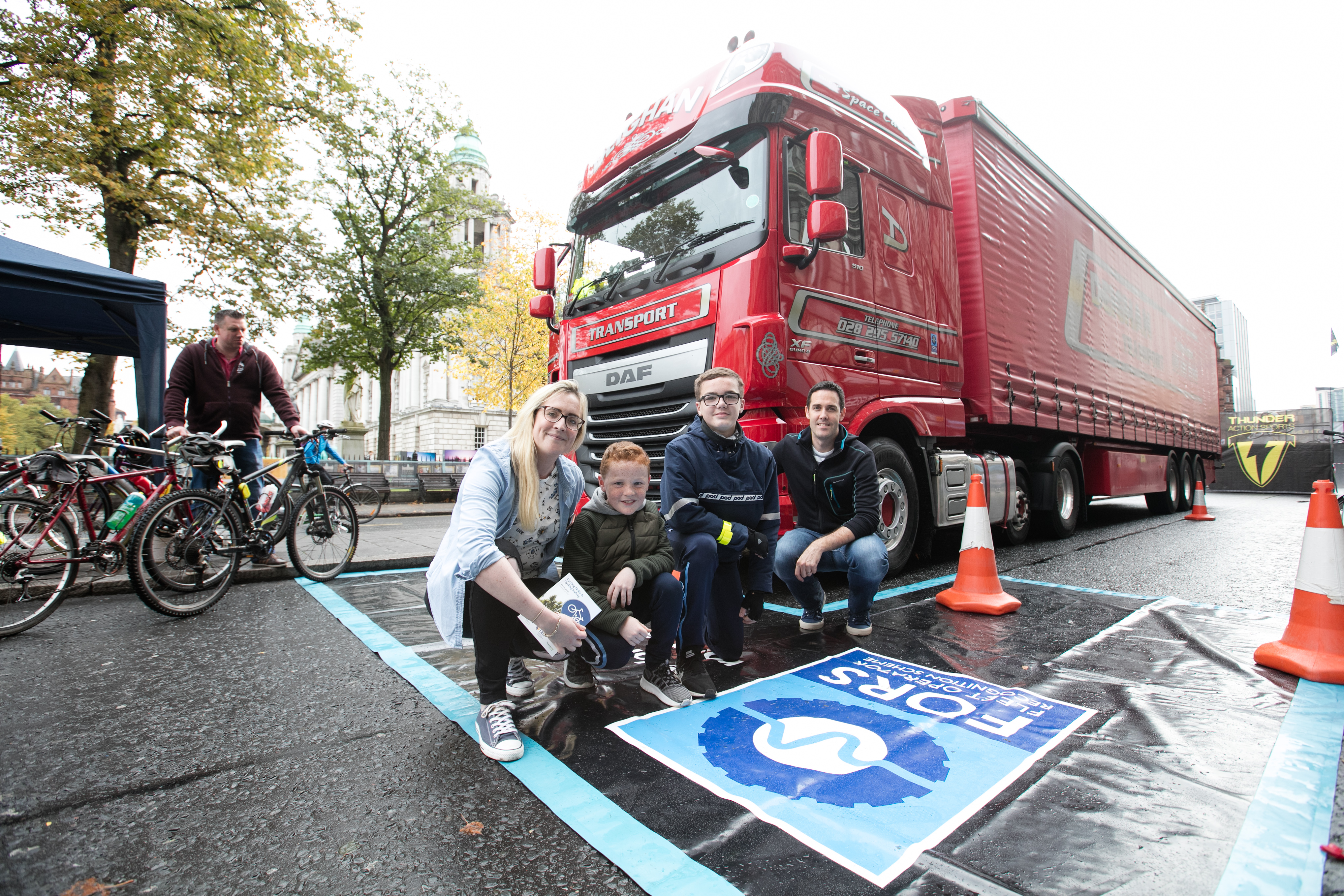 Join FORS at this year's Ciclovia Belfast event on Sunday 7 October, where together with FORS Silver member Deighan Transport, we will be giving cyclists a chance to view the road from an HGV driver's perspective through the 'exchanging places' programme.
Ciclovia Belfast is a community event that will see part of the city centre closed off to motor vehicles, allowing cyclists and families to use traffic-free roads and encouraging healthier living.
FORS will be displaying a truck kindly loaned by Deighan Transport. Company boss, Seamus Deighan will also be on hand to show cyclists exactly what a truck driver sees from the cab – demonstrating the dangers of cycling in proximity to commercial vehicles.
"Ciclovia Belfast gives us a fantastic opportunity to meaningfully engage with cyclists here in Northern Ireland," said Peter Morrow, FORS Manager – Northern Ireland. "Our key message is one of safety – for vulnerable road users as well as our members – and here we can provide a first-hand demonstration of the dangers that are present everyday on the road. We're also delighted to be in a position to affect the public's appreciation of commercial vehicles and the vital role they play in our towns and cities."
For more information about Ciclovia Belfast, please see the website: http://www.cicloviabelfast.com