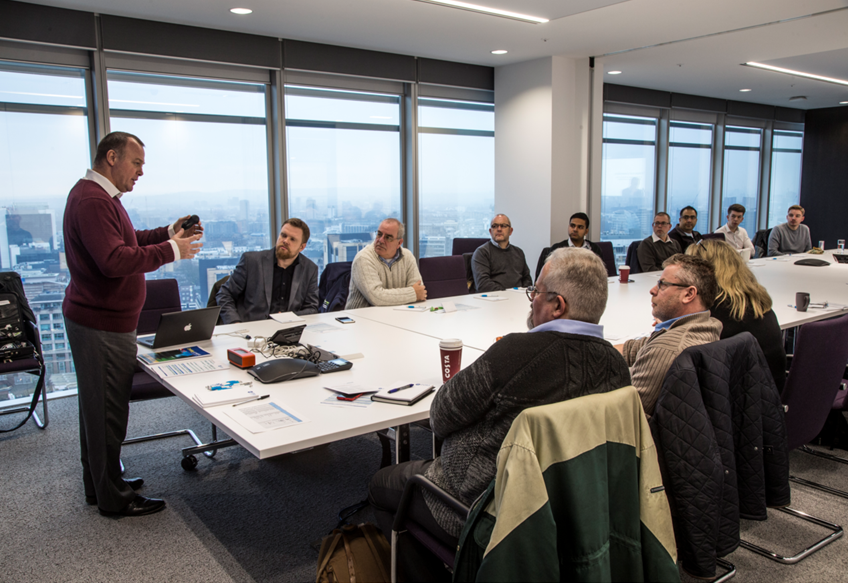 Funded FORS Practitioner workshops are available to book for January, February and March 2019 in locations across the UK. FORS Practitioner is a series of 10 workshops covering all aspects of fleet management.
Completion of all 10 workshops means you will join an elite group of 1,200-plus operators that have reached FORS Practitioner status.
Under Gold requirement 'G5 Professional development' of the FORS Standard version 5, the responsible person, or other nominated manager involved in the fleet operation, must be working towards achieving FORS Practitioner qualification at initial audit, while FORS Practitioner status must be achieved at Gold re-approval audit. This applies for any operators with audits from 14 January 2019. However, transitional provisions are in place to assist operators with meeting this new requirement. This means that those with a Gold re-approval audit between 14/01/19 and 31/12/19 can plan and evidence the training for completion by their following Gold re-approval audit in 2020. Please see Annex 6 of the FORS Standard version 5 for details.
The FORS Practitioner workshop topics are:
Workshop 1 – Developing fleet management policy
Workshop 2 – Managing work related road risk
Workshop 3 – Managing driver fitness and health
Workshop 4 – Managing driver training and development
Workshop 5 – Collision procedures and analysis
Workshop 6 – Safe and efficient fleet management
Workshop 7 – Reducing fuel use and minimising environmental impacts
Workshop 8 – Minimising transport fines and charges
Workshop 9 – Measuring and monitoring road fleet performance
Workshop 10 – Managing noise in logistics
Click here to access the list of FORS Practitioner workshop dates and locations from now to the end of March 2019. Dates from April onwards will be released in due course.
We appreciate that plans do change, but, as these workshops are very popular, please advise us as soon as possible if you need to cancel your place/s. Please refer to the FORS workshops cancellation policy and 2019 fees for information prior to cancelling your place/s.
For any queries, email enquiries@fors-online.org.uk.