H & A Bal Haulage LTD specializes in the transportation of asphalt and aggregates to customer sites that are in the Heathrow region, London. Established in 2013, the company's day to day running and fleet size has expanded considerably since being introduced to FORS. Harjinder Bal is the director of H & A Bal Haulage LTD and explains how FORS has been beneficial to their company.
We came across FORS when tendering for work in London Heathrow. When we looked at the requirements and the benefits of joining the scheme, we immediately began to implement procedures to improve fuel efficiency and reduce environmental impact. FORS was extremely helpful in providing the required training material and toolkit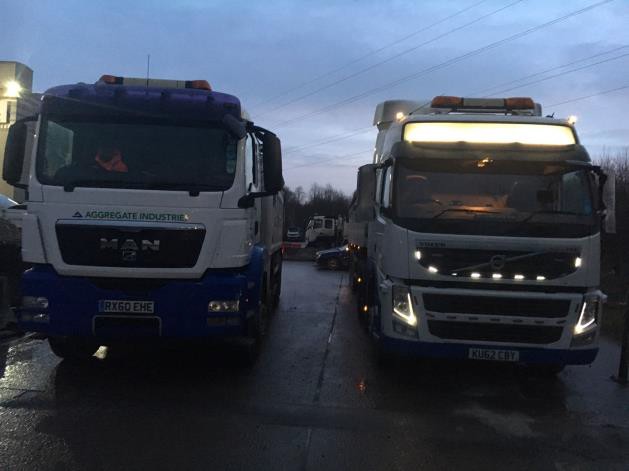 to achieve both bronze and silver accreditation,    first    time.    Working towards the accreditation's, the improvements made were very much noticeable. We began by implementing new procedures that allowed us to measure fuel usage and driver habits.
FORS offered excellent training material that allowed each member of the fleet to absorb information instantaneously. We were able to teach our staff members the importance of reducing fuel consumption and how environmental damage could be minimised. We were able to identify driver habits and inform how they could be improved.
'Improving fuel consumption and reducing our carbon footprint is very important to us, the FORS toolkit has been of a great importance to us in making these improvements.' – Harjinder Bal
A huge advantage of implementing the FORS standards has been the ability to improve staff knowledge and morale through training. The training has significantly improved their understanding in regards to engine idling times and the impact of heavy acceleration.
Our drivers also complimented the training they received that we could deliver thanks to FORS. They commented how they were putting training into practice outside of work with personal vehicles and how they were benefiting from it too.
'We have increased our quarter KMPL by 5.63% thanks to FORS.'
| | | |
| --- | --- | --- |
| | KMPL | Fuel Usage (litres) |
| Sep 2016 – Nov 2016 | 2.69 | 17876.12 |
| Dec 2016 – Feb 2017 | 2.83 | 17058.0 |
| Percentage improvement | 5.63% | 4.57% |
Annual improvement in KMPL
Going for the Gold accreditation shows how dedicated we are as a company in reducing our carbon footprint, improving fuel consumption and updating driver knowledge. FORS has been extremely helpful for our business to grow and we have seen a significant improvement in fuel consumption and MPG therefore have seen a decline in costs too!
 Please note: All published FORS Gold case studies have been submitted by the accredited company named above and transcribed verbatim