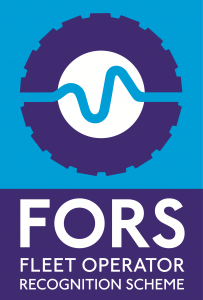 FORS recently launched a free online bank of key toolkits designed to help operators collate and manage fleet data.
FORS Fleet Tools comprises of 3 toolkits which are:
A Fuel tracker – to help you record and track your fuel use with ease
A PCN tracker – to monitor, manage and help reduce PCN's
An incident tracker – to track and monitor incidents involving drivers or vehicles
Developed in collaboration with FORS Affinity Partner FleetCheck, FORS Fleet Tools makes it easier for operators to record and monitor performance. This will help operators to identify areas for improvement and develop strategies to increase efficiency, reduce costs and minimise environmental impact.
Key benefits:
Free access for FORS members
Hassle-free, consistent and reliable
Assists you with all levels of FORS accreditation
Helps you evidence and demonstrate the FORS requirements
Helps you identify areas of improvement within your fleet
Monitors your progress towards efficiency, environmental and cost-saving goals
A user guide is also available to help you navigate the toolkits featured in FORS Fleet Tools.
To create your free FORS Fleet Tools account and to access to the user guide, click here.