We are leading providers of grab hire, muck away and haulage services for civils and utilities projects operating in London and the Home Counties and are located in Wembley. We were established in 2002 and have worked on many large projects which include working closely with London Local Authorities and County Councils. Raj Nawag our Operations Director explains how TG Ram is improving its road safety record which includes greater driver participation in progressive training linked to greater awareness of high standards.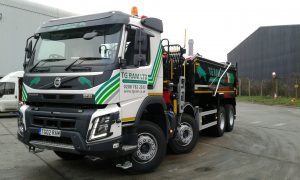 "I joined the company a year ago having previously had positive experiences when progressing the FORS  standard through my employment at other haulage operators and was delighted to discover that our director Chris Tilvar had worked hard to put FORS  standards in place and the company was  Bronze accredited at the first attempt in February 2016. With many of our peers having progressed to higher accreditation levels we decided fairly early in my tenure that we had the appropriate policies, systems and procedures to go for silver and achieved this in February 2017 (again first time). As a company in the haulage business we found the process very straightforward from initial registration through to our current status and were particularly impressed with the opportunity FORS provided to validate our systems and processes against best practice and quality standards – we are also accredited against ISO 9001, 14001 and 18001.
"FORS has helped us to develop a conscious awareness of the way we operate" Christinel Tilvar, Founder and Managing Director
Since joining FORS and progressing within the Scheme my drivers and I have found the training provided, and in particular the helpful e-learning modules which we believe are relevant and instructive, a boost to instilling a mindset of continuous improvement which can be applied to the workplace. Our operatives take pride in the work they do for us and also now see the importance of ensuring the quality of our transport operations is consistent with the high levels we aspire to throughout our business. We believe that as FORS has grown in importance, especially in the construction industry where expected quality standards appear to be ever increasing, we need to be ahead of the game and see that going for gold will ensure we are in the best position to take advantage of all the benefits the Scheme can potentially offer, including the competitive advantage to be gained when, for example, submitting tenders for certain contract work.
Since starting on the FORS journey and in particular with our progression to silver we have been alert to managing our fuel usage and associated vehicle activity and have made a direct comparison between the dates used in our respective silver and gold submissions. The improvements seen are shown in the table below;
| | | |
| --- | --- | --- |
| | MPG | Incidents per 100,000 Kms |
| Jan 2016-Dec 2016 (Silver) | 16.10 | 2.13 |
| Aug 2016-Jul 2017 (Gold) | 22.05 | 1.88 |
| Percentage improvement | 36.9% | 13% |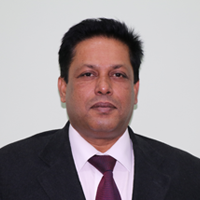 Driver fitness and health
Our driver operatives' fitness and health is monitored closely and we provide them with an annual assessment which includes closer examination of any medical issues potentially affecting their ability to drive. They are also assessed professionally every three years with any concerns referred appropriately for consultation and a "Certificate of Fitness" issued where no issues are identified.
Strategy for recruiting new drivers
We want to ensure we recruit the best drivers for our business in line with the way we operate as a business and will be making more use of our website to promote us and the transport industry in general. By also looking out for opportunities to work with other recruitment channels including agencies, social media and local schools and colleges we aim to establish TG Ram as an employer that provides development opportunities.
Noise assessment
With regard to noise assessment, the nature of our business and the type of customer (including local London Authorities and County Councils) ensures the construction and waste sites we visit are controlled and monitored through site specific risk assessments. Going forward we will be introducing a series of regular toolbox talks to reinforce noise reduction on site and at customer premises and these will complement the already strict on site monitoring is undertaken through the various on-site risk assessments which we are required to adhere to which specifically relate to minimising/reducing noise levels.
Modal shift and alternative vehicles
Although we are not aware of any current alternative vehicles on the market to fit the type of HGV used in our operation we are aware that gas powered and hybrids are potentially being developed and will be keeping alert to such vehicles becoming available. In the meantime to maximise our contribution to minimising the effects of our vehicle operations we have ensured that all our drivers have undertaken the FORS e-learning module Lo City which has provided them with information and techniques on maximising fuel efficiencies and environmental impact. These will be complemented by regular toolbox talks relevant to fuel economies. We continually review our vehicle fleet to ensure we can maximise efficiencies using the latest technologies and specifications. With the fleet expanding over the past few months we have purchased 6 new Euro 6 lorries which have replaced older vehicles and over the next 12 months will be replacing other older vehicles in this way.
Having seen the impact that silver accreditation has had on our operations, particularly in increasing our drivers' proactive awareness of preserving fuel economies and taking pride in the way they perform their duties becoming a gold member would enhance this further. As a company, it would provide us with confidence when tendering for contracts and provide us and our workforce with a sense of pride as well as achievement in the increasingly competitive ind ustry in which we are working"
Please note: All published FORS Gold case studies have been submitted by the accredited company named above and transcribed verbatim