Pre-Audit Service Providers
Pre-Audit service providers are companies who provide 'pre-audit' services to help organisations gain FORS accreditation. Current providers are listed below in a random order. Click their name to view more information about their services and display contact information.
Please note that these companies are not endorsed or accredited by FORS and any use of these companies is entirely at your own risk. Members are encouraged to consider any feedback shown on the site about these companies before engaging with them.
Anglia Compliance & Training Ltd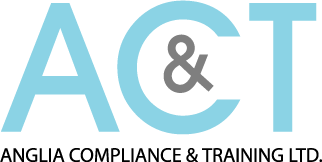 How will a FORS pre-audit help you?
Through our Pre-Audit service we will check your current level of rediness against the requirements of the FORS Standard V5 and provide you with a detailed action plan to help you achieve the required level of compliance.
In addition to the pre-audit service we are able to help you create a compliance framework, including many of the procedural and documentation requirements of FORS Standard V5, to help you maintain and improve upon your culture of compliance throughout your FORS membership.
Please feel free to contact us to discuss any of your requirements.
Milebay Consultancy Ltd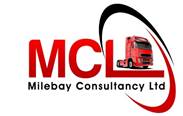 Whether you're a new member, or have experience of the FORS Standard, we help operators like you throughout your FORS journey. Our industry leading transport compliance services focus on understanding your company priorities to align your business operations with the highest standards.
Everything you might need to achieve and retain your FORS Bronze, Silver and Gold Standard…
Expert FORS Practitioners
Bespoke company branded FORS manual
FORS Bronze policies, procedures, risk assessments, driver handbooks, toolbox talks and documentation
Assistance with Silver and Gold applications
Support packages that keep your transport operations safe and legal and your team up to date with regulations, training and FORS Standard requirements
We can meet your training needs with FORS eLearning, JAUPT approved Driver CPC courses, Transport Manager CPC and a range of industry recognised options.
Call our friendly team to find out why operators trust Milebay to support their transport business needs.