CheckedSafe
FORS Associate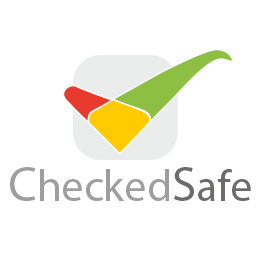 CheckedSafe Compliance solution for Commercial Vehicles, Plant and Machinery
Defect Reporting:
Simple and effective defect reporting. Checks carried out in real time. Defects and Nil defects are reported instantly. Each check is geo-tagged, timed and movement monitored.
Compliance Management:
The CMS is where the results of checks and relevant data is stored. Easily filter out defects and non-defects, create an audit trail and create reports across single or multiple depots, drivers and vehicles.
Fleet Maintenance:
Upload, store and manage all your compliance data in one place. Set reminders and notifications for vehicle maintenance and have real-time access to complete vehicle history. View the maintenance planner in real time and receive reminders relating to PMI's etc.
Group Messaging and Documents-to-App-Service
Send group wide messages to all users (whether drivers or otherwise) and publish documents to users via the App such as risk assessments, the Highway Code etc
Offers
The usual standard pricing is £1 per week for vehicle checks. £1 per week per user for Dynamic Risk Assessment and LoneWorker App.

FORS offer of 10% discount across the board. For fleets over 1000 vehicles futher discounts available.

No set up costs. Free template changes.

Full support and upgrades free of charge. All new features and App updates included in the subscription fees.

Valid until 31/12/2021

A discount of 10% for FORS Members for all CheckedSafe products.

This includes daily walk round checks, the full maintenance package and the Dynamic Risk Assessment & LoneWorker solutions.

No set-up costs. Bespoke templates and maintenance planner creation where required.

Valid until 31/12/2021
To display contact information and web links press the button below
No reviews
No reviews have been written for this profile