BG of GB. Powerflow ltd
FORS Associate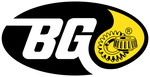 BG's goal is to partner with fleet operators. A partner helping fleets to overcome operational challenges such as extension of vehicle life, reducing emissions, addressing fuel problems, reducing fuel spend, etc.
BG founded & based in Kansas, USA, have collaborated with many OEM's to find solutions to deposit and lubrication issues such as EGR deposits, oil sludging, DPF, injectors and any lubricated parts. The fact is- all engines suffer from carbon deposit issues on critical components. These deposits will inhibit performance and economy. Customers have seen power and economy shrink by 4-7% in typically less than 45,000 miles.
BG's customers have reduced fleet maintenance costs, reduced emissions and reduced fuel usage.
Contact us. What have you got to lose?
BG Products - helping your fleet run better and run longer
Offers
BG products offers FORS members a FREE trial and test on a small number of vehicles over a period to evaluate effectiveness and ROI.

Once a member signs up following a succesful trial, FORS members recieve a 10% discount for the next 12 months.

Valid until 31/12/2021
To display contact information and web links press the button below
No reviews
No reviews have been written for this profile