FORS Members' Conference 2017

FORS is to host its second Members' Conference on 17 October 2017. The conference is exclusive and free* to attend for FORS members.

The main theme of the second FORS Members' Conference will be compliance and what it means to members, from a legal and contractual point of view, as well as in relation to the FORS Standard. To view the full agenda, and to find out who will be speaking and exhibiting at the conference, please click on the relevant buttons.
* Please note that FORS will accept cancellation and substitutions notified five or more business days prior to the event. However cancellations made less than five business days prior, or non-attendance, will be subject to a £60 + VAT charge.
Follow us on Twitter @FORS_online   #FORSMC2017
Travel to FORS Members' Conference 2017 will be carbon neutral!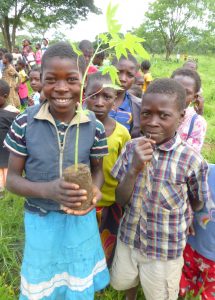 Delegates will benefit from carbon neutral travel. FORS is working with BP Target Neutral to offset all the carbon emissions associated with delegate travel to the conference. Delegates registering for the event will receive a free certificate showing the carbon emissions they have avoided through the complimentary initiative.
BP Target Neutral will be collecting basic travel information on the registration form and then offset the emissions using carbon credits from investments in offsetting projects around the world. The investment helps to support projects like a Forest Protection programme in Zambia which is helping to protect over 748,000 hectares of forest from deforestation by encouraging new farming techniques and creating new economic opportunities. FORS delegates will be contributing to a reduction of over 2.5 milion tonnes of C02 reductions across the BP Target Neutral portfolio.
For more information about the BP Target initiative , please click here.
FORS Members' Conference Headline Sponsor
ProVision vehicle cameras – the next evolution in fleet and driver management

The leader in CameraMatics solutions for commercial fleets, ProVision delivers products that allow fleet managers to reduce fleet risk, increase driver safety and comply with growing governance and compliance regulations.
The world of Fleet Management has changed to one where managing risk and meeting compliance needs presents a greater burden to fleets than logistics and efficiencies. Provision Cameramatics adds an additional, and currently missing, layer of data to fleet and driver management – that missing data is video, but ProVision goes beyond the traditional 'dumb' camera systems available today.
ProVision has merged four key technologies: video input systems (cameras and scanners), smart processing systems, communications systems and unique algorithmic IP to deliver intelligent driver and fleet safety systems.
Mervyn O'Callaghan, MD for ProVision Vehicle Cameras says, "ProVision believes that safety technology should not be just for those buying the most modern of vehicles, but it should be accessible to all fleets of all sizes, all vehicle types and ages. This is perfectly aligned with FORS's mission and so we are delighted to sponsor the FORS Members' Conference 2017 and take a leading role in promoting the importance of fleet and driver safety to all." For more information, please click here.