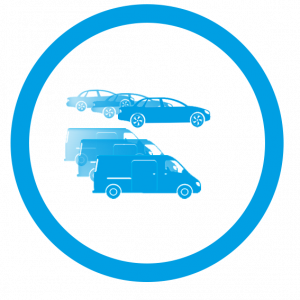 A comprehensive one-day Fleet Management Essentials course for  fleet management and supervisory staff operating car and van fleets. The course equips delegates with the knowledge and skills required to effectively perform the duties of the formally appointed 'responsible person', maintaining continuous and effective control of the fleet operation as required by M3 of the FORS Bronze Standard.
The course provides an overview of good fleet management principles and the FORS Standard. It is the first standalone fleet management course that aligns the full spectrum of fleet management good practice with the requirements of the FORS Standard ensuring an effective and valuable learning experience.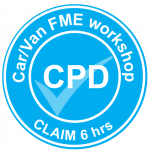 Attending Car and Van Fleet Management Essentials is worth 6 CPD hours. Find out how to claim your CPD hours here. For more information about CILT(UK) CPD, please click here.
Who should attend this course?
Existing car and van fleet managers requiring an update on current legislation and industry good practice
The appointed responsible person as mandated in the requirement M3 of the FORS Standard
Transport office staff employed to support the appointed responsible person in tasks such as, records maintenance, tasking drivers, allocating vehicles etc
What objectives does the course cover?
By the end of the training course delegates will be able to:
Establish and maintain continuous and effective management of the fleet operation
Manage driver proficiency and competence
Manage driver conduct and behaviour
Manage driver time to ensure compliance with the law
Know the vehicle requirements to meet construction and use regulations
Know the load or passenger requirements to meet construction and use regulations
Maintain internal fleet quality management procedures
Know the traffic enforcement bodies and the legal compliance system
How much does it cost to attend this course?
The one-day Car and Van Fleet Management Essentials  course is offered to FORS members at the discounted price of £130.00 + VAT per person. Non-FORS member price is £295.00 + VAT per person. If you are not a member of FORS and would like to book, please email enquiries@fors-online.org.uk.
Please refer to the FORS Cancellation policy prior to booking on this course.
LOGIN for cost and to see available dates