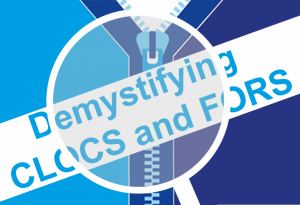 This webinar aims to demystify the perceived confusion between FORS and CLOCS across the industry. The session was originally delivered as a half-day workshop by the Chartered Institute of Logistics and Transport (CILT) and over 500 delegates have already been 'demystified'. The new accessible webinar format provides the background and context to CLOCS, its importance in helping save lives, why it is being adopted across the construction sector and how FORS is used as the default solution to meet the CLOCS requirements for fleet operators.
Who should watch:
This webinar is mainly suitable for fleet operators and principal contractors who aim to meet the FORS and CLOCS standards. However, it is also suitable for local authorities, procurement professionals and client developers wishing to understand more about the schemes and how they can be used in planning applications.
What to expect:
The webinar has been made available as a recording and covers similar subject matter to the classroom-based workshop, allowing delegates from across the UK to attend the session without taking up valuable operational time.
A recording of the webinar has been made available and can be found below: