DEMYSTIFYING FORS AND CLOCS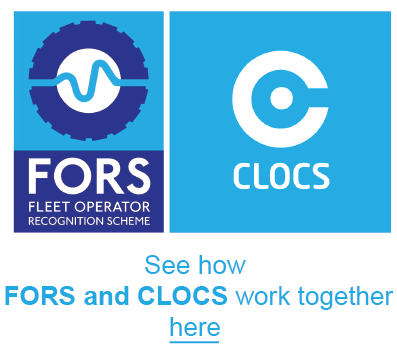 FORS is delivering a series of free to attend half-day workshops that aim to demystify the perceived confusion between CLOCS and FORS across the industry.
This workshop will improve delegates' understanding of CLOCS, underpin its importance to safety and help organisations support its implementation. It also highlights how FORS can be used to demonstrate CLOCS compliance.
The target audience is fleet operators, client developers, local authorities and procurement professionals. The aim of the mixed audience is to help stakeholders gain a better understanding of CLOCS and FORS from all perspectives and increase implementation. The workshop covers:
Context and background to CLOCS and FORS
CLOCS Standard for construction logistics: Managing work related road risk
Roles and responsibilities of CLOCS Champions and FORS operators
How planning obligations are used to require the CLOCS Standard to improve road safety
How contracts are used to require the CLOCS Standard and managing work related road risk in contracts
How supplier compliance to the CLOCS Standard is demonstrated through FORS accreditation
LOGIN to see available course dates