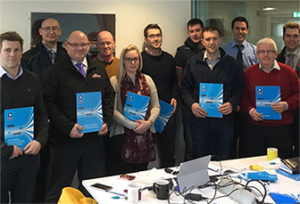 All FORS Professional manager training is delivered remotely. 
A comprehensive six hours HGV and PCV Fleet Management Essentials course delivered in two sessions of three hours, with one hour break for lunch. The course, which is aimed at fleet management and supervisory staff working within Operator Licence undertakings, will help managers whose Transport Manager CPC is older than five years meet Bronze requirement M3 for the responsible person for training on maintaining continuous and effective management of fleet activities.
The course provides an overview of good fleet management principles, the Operator Licensing system and the FORS Standard.
Who should attend this course?
Existing goods and passenger CPC holders requiring an update on current legislation and industry good practice
Managers and supervisors responsible for running Restricted Operator licensed fleets
Transport office staff employed to support Operator Licence undertakings such as, records maintenance, tasking drivers, allocating vehicles etc
What objectives does the course cover?
By the end of the training course delegates will be able to:
Provide an overview of the Operator Licencing system and the licence application process
Explain the complementary nature of the Operator Licence Undertakings and requirements of the FORS Standard
Manage the Operator Licence, complying with its undertakings and the latest guidance from the Traffic Commissioner
Explain the key aspects of Drivers' Hours and Working Time rules and their links to fatigue and road safety
Implement and manage a maintenance system and defect reporting regime that maximises vehicle roadworthiness and safety
Apply and communicate the principles of safe loading and good load security systems across the fleet operation
Describe the importance of driver licensing, CPC training, professional development and the moral, economic and legal case for ensuring driver competence
Promote good driving standards including speed management and deal with driving infractions as part of a driving standards policy
Explain the roles and responsibilities of the regulatory and enforcement bodies and recognise the risks, consequences and penalties for non-compliance
Demonstrate an outline knowledge of the broader legislative framework covering international fleet operations
LOGIN for cost and to see available dates