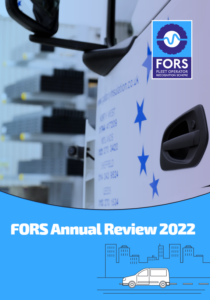 Annual review 2022 – For FORS, 2022 was a year of transition, learning and making improvements where possible.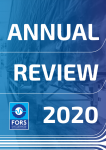 Annual review 2020 – 2020 was a challenging year to navigate for all of us, with communities from all backgrounds coming together to help the fight against COVID-19.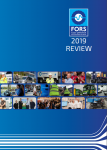 Annual review 2019 – 2019 was a successful year for the scheme. The Annual Review looks back at some of the key events of 2019 while celebrating the many successes and achievements during the year.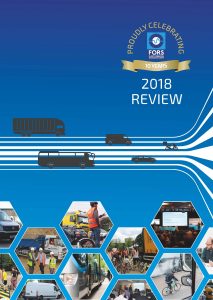 Annual review 2018 – In 2018 we proudly celebrated 10 years of FORS. A decade on, FORS continues to grow as the 'go-to' accreditation scheme with membership both diversifying and increasing.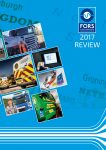 Annual review 2017 – 2017 was another successful year, with FORS and its members having achieved many great milestones, including the 800th Silver member, 200th Gold member, and 800th FORS Practitioner, and we were delighted to be highly commended in the Annual Fleet Safety Awards for the Road Safety in the Community award.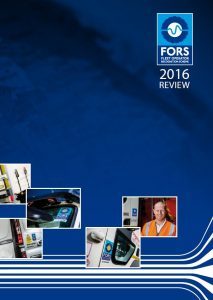 Annual review 2016 – 2016 was a year of great achievement for FORS members, with many reporting significant reductions in collisions and in fuel use. The team has been working on expanding the benefits and value of FORS. In 2016 over 10,000 Going for Bronze and Practitioner workshop places were filled by over 2,225 individuals.
Annual review 2015 – T
he document reports on the first year of FORS under the management of the FORS Community Partnership and details the activities, development and growth of the award-winning scheme.