FORS Associate case studies
Road Skills Online:
Sussex Transport embraces the FORS standard utilising Road Skills Online PDP
Sussex Transport is a family owned haulage, lifting and warehousing business, employing around 50 staff and operating 23 vehicles out of 3 depots located in Brighton, Crawley and Chichester. Since being established in 1990, the company has steadily expanded its range of services and now offers external storage space, on and off site container hire, eCommerce pick & pack and ALLMI & NPORS safety training to its broad range of clients across the South of England and beyond.
The company has held FORS Silver accreditation for a number of years, however when General Manager, Sian Panton attended a recent FORS Members' conference she recognised that big changes were on their way. Sian explains, "While visiting the conference we saw that the new FORS v5.0 standard was much more involved than previous versions and we needed a faster and more streamlined way to communicate company policies and standards to our drivers.
However, because we provide dedicated haulage at a time that our customers require, we don't have them all in at 7.00am, which makes it difficult for us to deliver a consistent 15 minute briefing to everyone."
Haulage industry specific training
The business already recognised the benefits of using an online solution but as Sian describes, they were not 100% happy with their existing system's performance, "We had a different e-learning platform, however it was difficult to use and although it contained generalised risks, it wasn't dedicated to the road haulage industry. So, having previously worked with Road Skills for our FORS audits, we decided to move away from this generic risk approach and chose their solution to deliver our ongoing driver training. We also decided to sign up our warehouse, planning and management teams to Road Skills Online, as it's a real benefit they all understand what we expect of our drivers."
"When we went through a FORS Silver audit last June, we used Road Skills Online as evidence."
Sian continues by saying, "Coming from a health & safety and quality background, I recognise that FORS provides a really good framework for best practice in the road haulage industry and when we went through a FORS Silver audit last June, we used Road Skills Online as evidence. We created a document containing screenshots of the whole system to demonstrate the content being delivered, the questions at the end of each Toolbox Talk and the dashboard showing each driver's progress."
Commenting on the Road Skills Online system Sian states, "It's so easy to administer and we can add new drivers at any time. Plus there's also a big environmental benefit because now we don't have to print off 30 Toolbox Talks to deliver training, the drivers can do it online using the Samsung tablets we've provided – which allows them to refer back to it whenever they need to." She continues by saying, "The 'live chat' support is an excellent time saver for the business because some of the drivers are a little tech-phobic and if they have problems, instead of calling me, they now jump online and get it figured out that way. For example I had a small issue with one of my Toolbox Talks this week, so I used the 'live chat' and got it sorted really quickly – I was back up and running in 5 minutes, so it's perfect."
"We've seen a dramatic drop in vehicle accidents and we didn't have any reportable accidents at all in 2019, which was the first time for about 5 years"
Previously delivering driver training was problematic, but things have changed since implementing the Road Skills online solution, as Sian explains – "It saves us a lot of time from a compliance and management point of view. New Toolbox Talks are automatically issued to the drivers and from the dashboard we can easily see who is falling behind. We then chase them on a monthly basis to make sure they keep up to date. Before it was always a worry that we'd need to put our own programme in place, however using Road Skills Online has saved us days of time each month."
"What the drivers like about it is the consistent communication, compared to previously where it might have been more erratic. Because a Toolbox Talk is released every month we're really reinforcing the policies and standards of the business, and the content is very much more on message." Sian continues, "We've seen a dramatic drop in vehicle accidents and we didn't have any reportable accidents at all in 2019, which was the first time for about 5 years. Road Skills Online is definitely one of the things that has aided an improvement in our targets and objectives."
In summary
Sian concludes by saying, "We're really happy with the decision we've made to implement the Road Skills Online solution – it's easy to use, our drivers enjoy the content and they learn something from it. It saves us time and money and there's a variety of topics about specific risks that the drivers face on a daily basis. There are no negatives, especially as it helps us to meet the requirements of the FORS Bronze and Silver PDP standards and makes it really easy for us to evidence that as well. Overall, it's a brilliant system."
Sussex Transport has a 35-driver subscription to the Road Skills Online Professional Development Plan. The program features monthly bite-size Toolbox Talks delivered in an accessible format that is available 24/7 on mobile phones, tablets, laptops and desktops. The solution provides management with an 'at a glance' dashboard of all drivers' progress with the ability to export this information as evidence for audits. 
To learn more about Road Skills Online, click here.
D.tec International Ltd.
Paul McGowan Grab Hire – Case study and testimonial
Paul McGowan Grab Hire Ltd are one of  the biggest suppliers of grab and tipper  hire wagons within the Midlands. They operate a fleet of over 90 wagons and 50  items of heavy plant.
1. Challenge
Paul McGowan Grab Hire consider the safety of  their employees and the public as paramount.
Alongside their grab and tipper wagon hire, they  operate a quarry, supply construction materials to  industry and run a recycling operation, therefore,  prevention of risk is key to keep the business  operating day by day.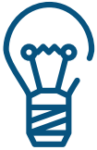 2. Solution
Pre-employment screening was considered the best  way to guarantee the safety of all drivers and  operators at Paul McGowan Grab Hire.
Following information and best practice from D.tec,  Paul McGowan Grab Hire were able to make an  informed decision and purchase the most effective  drug screener at a competitive price.

3. Benefit
Paul McGowan Grab Hire have found the  implementation of pre-employment screening  invaluable. They have reduced their overall  exposure to health and safety related risk by  ensuring they never knowingly employ someone  who is or has recently been under the influence of  drugs.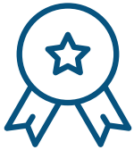 4. Result
Pre-employment drug screening has given Paul  McGowan Grab Hire the reassurance that their  employees are fit to get behind the wheel and  operate their machinery safely and responsibly.
'D.tec are a reliable and reactive business that  provides us with the solution we need to minimise  our exposure to unnecessary risk'.
Contact us to discuss drug and alcohol screening  solutions for your business
0800 371898
.
Motormax safety systems reduce Saint-Gobain vehicle incident rate by 34%
Project Brief
In 2018 Motormax and leading vehicle converter, Bevan Group launched a bespoke road safety solution to meet the requirements of Saint-Gobain.  The business required innovative new product lines to improve the safety and efficiency of their fleet of vehicles.
Project Overview
Since launching Motormax safety system, Saint-Gobain has seen a 34% reduction in vehicle incident frequency across 450 vehicles.
The number of vehicles installed with Motormax equipment continues to grow, currently with over 650 vehicles (November 2021).
Bevan Group now use the Motormax system across 100% of Saint-Gobain vehicles.
Bevan Group has since rolled out the Motormax system to approximately 90% of their other conversions.
Hear first-hand from our customers
"Through working with Motormax, Saint-Gobain has seen a 34% reduction in incident frequency. Working with Motormax we can develop this technology further to benefit both our drivers and members of the public. We've got consistency, reliability, and we're confident that the relationship will flourish further."
Leigh Whymark-Jones, Saint-Gobain Group Insurance & Risk Manager, UK & Ireland
"One of the main reasons we selected Motormax was innovation. In an industry that's constantly moving, they are too. Where you've got quite a large supply chain network in this industry, the consistency you get from Motormax is second to none. To say the project has been successful is an understatement. It's worked incredibly well for Saint-Gobain and so much so, we've actually been able to roll it out to 90% of our other conversions. They take pride in their work and they deliver every time".
Daniel Bevan, General Manager at Bevan Group

Motormax safety systems fitted:
A six-camera system; it's live, high-definition footage, the footage can be downloaded at the touch of a button, remotely from a PC or laptop so we don't need to visit the vehicle to access the footage.
Two side detection systems which are located along the nearside of the vehicle with a left turn alarm. Those products notify the driver and vulnerable road users that the vehicle is present and it may be making a low-speed manoeuvre.
A cycle sign that sits on the back of the vehicle.  Again it is there to alert people around the vehicle that the vehicle is present.
The system will also health-check itself so if a camera or hard drive fails, a notification is sent to Motormax.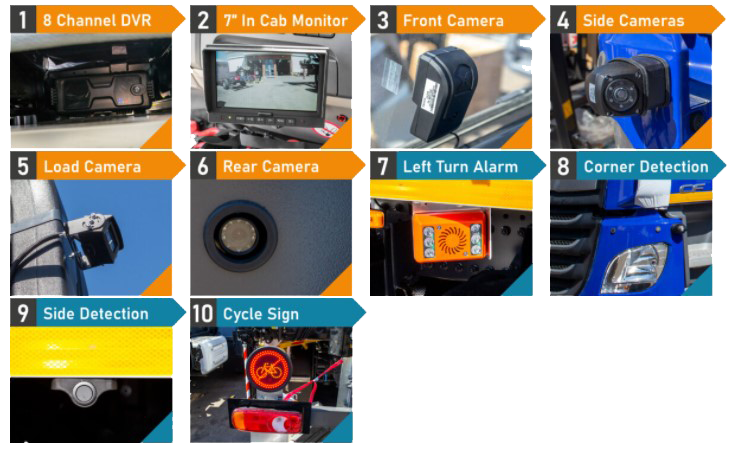 D.tec International Ltd.
David Watson Transport – Case study and testimonial
David Watson Transport Ltd are a specialist transport company operating a fleet of over 100 vehicles, comprising of top-of-the-range lorry loaders, STGO vehicles, flatbeds, police-approved escort vehicles and specialist trailers.
With over 160 employees the company pride themselves on taking the safety of their workforce and members of the public very seriously, as demonstrated by their company motto; "Setting the standards for others to follow."
1. Challenge
David Watson Transport have long had a Drug & Alcohol (D&A) policy in place. However, when working to achieve or maintain accreditations, such as FORS Gold and ISO9001, they realised the policy would need to be more robust in order to protect their employees, members of the public, and the organisation as a whole. In addition, D&A testing was becoming more of an expectation or requirement for their clients. David Watson Transport advised us…" Several other D&A providers we explored did not offer the same level of quality and support."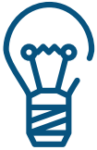 2. Solution
"A chance meeting with D.tec at a Brake Safety Conference led to an effective working relationship."
D.tec provide David Watson Transport with an array of services to ensure they can carry out in-house testing. D.tec assisted with policy refinement, training, and continues to supply the necessary equipment and regular recalibration of devices.

3. Benefit
David Watson Transport feel reassured that adopting the same brand of equipment used by Police Forces across the UK, ensures they are covered from a legal perspective. They carry out pre-employment screening during induction, conveying how seriously they take D&A misuse and the health and safety of their workforce.
David Watson Transport told us… "The reasonable cost of the equipment has enabled us to provide several members of staff with training and testing kits, to ensure we have national coverage for our seven depots."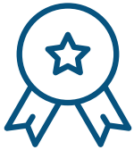 4. Result
Having a proactive D&A screening policy and programme has ensured David Watson Transport continue to deliver on their company mission of "Setting the standards for others to follow."
"The support offered by D.tec has enabled us to achieve and maintain several major accreditations, as well as giving us the confidence as a company to ensure we can communicate our D&A policy effectively to our workforce. This helps ensure the safety of our workforce, as well as the wider public, and supports the wellbeing of our employees."
Contact us to discuss drug and alcohol screening  solutions for your business
0800 371898
.