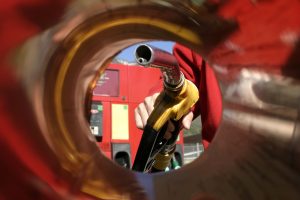 The FORS Fuel management guide is aimed at operators of heavy good vehicles (HGVs), passenger carrying vehicles and vans. Much of it is also relevant to car and powered two wheeler fleets. It provides practical advice to help implement robust policies, management systems and training that will reduce fuel use, environmental impact and safety related issues.
As a FORS operator it's down to you to have a policy and procedures in place to manage fuel. It is a requirement of FORS that you monitor fuel consumption and vehicle emissions.
Download your copy of the FORS 'Fuel management guide' here.