Wilson James
FORS Supporter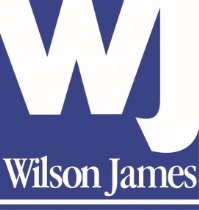 Wilson James is a leading security, logistics and business services provider with more than 3000 employees operating across the UK and Europe.
Established in 1991, initially a construction services provider our offering expanded quickly into the key service areas of logistics and security for which we are recognised today. With in-depth sector and service expertise we deliver solutions to clients operating across the aviation, construction, corporate, events, energy and maritime industries. In construction we provide a range of logistics services such as site establishment, traffic and waste management for major projects.
Using experience across all sectors, Wilson James has developed Fulcrum, a delivery and inventory management system. Fulcrum is designed to support logistics from the planning to installation stage, rather than just the offsite to on-site phase. By tracking inventory separately, users are able to, in real time, see the progress of each inventory item on route to site, or the current location of inventory stored in one of Wilson James's consolidation centres.
Fulcrum is designed around FORS. Fulcrum checks that the vehicle making the delivery is operated by an accredited supplier. Only suppliers with appropriate accreditation will be permitted to make a delivery to the site. Suppliers that do not meet the minimum site requirements can still be involved via the use of consolidation centres, where one of the Wilson James Gold Standard consolidated delivery vehicles will make the onward delivery on their behalf.
No Active Offers Found
To display contact information and web links press the button below





No reviews
No reviews have been written for this profile