Allstar Business Solutions
FORS Associate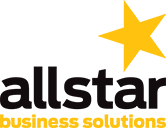 Allstar Business Solutions have been providing payment solutions for all business sizes since 1974. Use of our business, travel and fuel-focussed cards offer customers an easy way to keep control of their business spend, while simplifying financial administration tasks and saving money.
Would you like…
Access to the UK's largest fuel network, covering 90% of fuel sites across the UK, including all major oil brands and supermarket sites?
Controlled access to the Visa network for vehicle and on the road expenses?
Up to 44 days interest free payment terms for business expenses?
HMRC compliant invoicing for all fuel transactions?
An online platform for maintenance booking, authorisation and settlement that gives you increased efficiency and absolute control of your fleet maintenance work?
Contact us today and find out which of our solutions will be the best for your individual business needs.
No Active Offers Found
To display contact information and web links press the button below





No reviews
No reviews have been written for this profile