National Training Providers (NTP)
Online Learning
Transform your career and skyrocket your business to success with NTP training, help and support.
Whether you're looking to become a certified transport manager, improve your knowledge of transport regulations, or enhance your skills in a specific area, NTP has a course that's right for you.
NTP is committed to providing you with the highest quality training and support, so you can achieve your career goals and excel in the transport industry.
10% OFF NTP ONLINE LEARNING
Use code: FORSNTP10 on the NTP website.
NTP training available now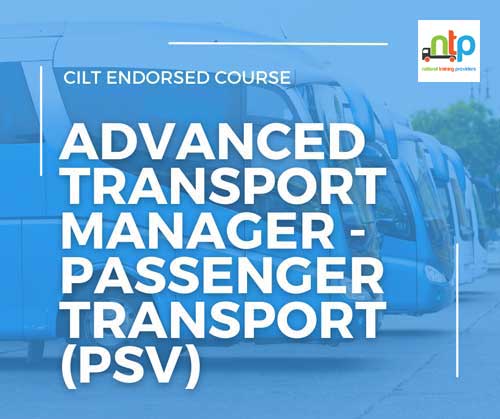 Transport Manager CPC – Advanced Transport Manager PSV
This course will guide you through your job as a transport manager and show you exactly what you need to do, and how to do it, so you can make sure your transport operation is compliant and you have complete control of all aspects of transport management.
Compliance Programme – Standard National / International Licence Holders
12 months of access to an Operator Licence Awareness Training (OLAT) course that is fully certificated once completed, so you can prove relevant Continuous Professional Development (CPD).
Included in the programme is a comprehensive audit template that you can use to ensure that you are meeting each standard expected.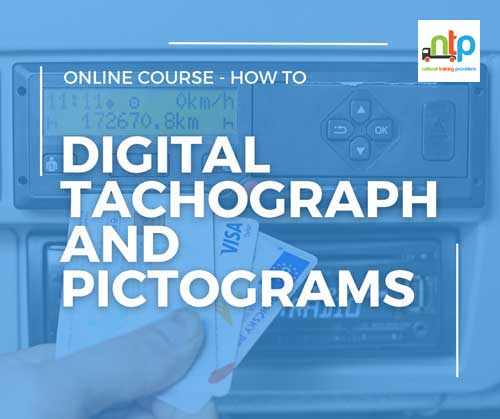 Using Digital Tachographs and Understanding Pictograms
Understand how to correctly use a digital tachograph without any complicated jargon! The short, online course provides drivers with full instruction on how to correctly use the digital tachograph along with full guidance on pictogram symbols and meanings.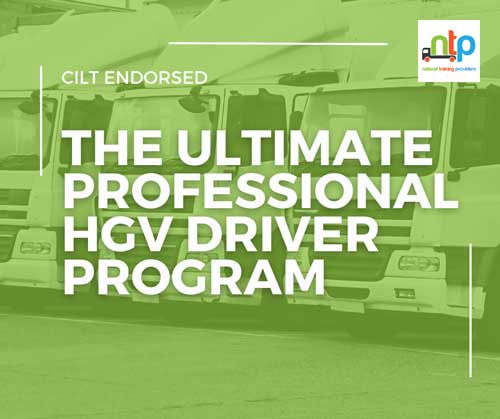 The Ultimate Professional HGV Driver Programme
The Ultimate Professional Driver Programme is a fantastic way to ensure your drivers are aware of the importance of completing competent vehicle checks, plus they understand how to use the tachograph and the specifics of driving on smart motorways. The programme will also make sure they're aware of the consequences of bridge strikes, of driving when not fit to do so and how they can protect your vehicle from the increased risk of it being used in a terrorist attack.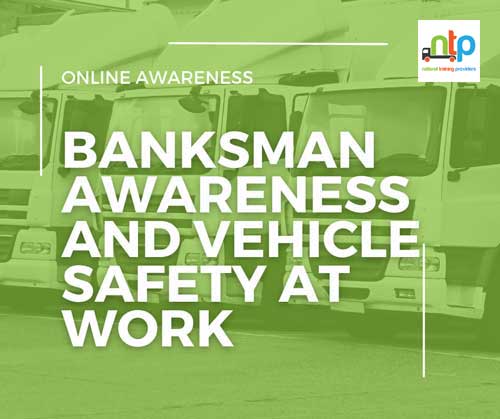 Traffic Marshall / Banksman Awareness – Vehicle Safety at Work
This course is an awareness-level course that helps banksman and traffic marshalls understand their role in the safe movement of vehicles and plant on site. In addition, the course covers site safety for all personnel working on sites with vehicle movement, such as haulage yards, construction sites, lorry parks, coach yards, etc.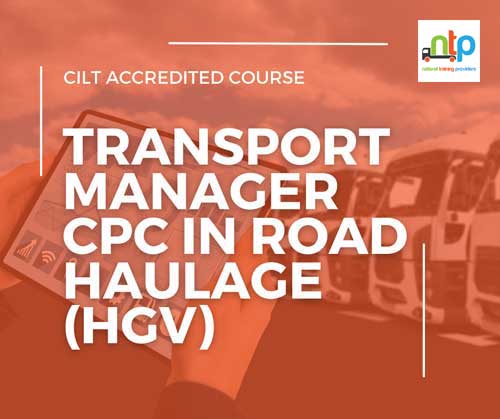 Transport Manager CPC in Road Haulage Operations
Are you ready to become a qualified transport manager and take your career to the next level? Look no further!
This online study course is designed to provide you with the knowledge and skills you need to excel in the road haulage industry, all from the comfort of your own home.
Say goodbye to traditional classrooms and rigid schedules, and hello to a flexible and engaging learning experience that will transform your future!
Transport Manager CPC Practice Case Studies for Road Haulage (HGV)
This comprehensive bundle provides you with access to 18 practice case studies covering all the essential topics included in the transport manager CPC syllabus. With this invaluable tool in your hands, you'll gain confidence and have the ability to answer case studies with confidence.
Practice papers and answers are included for you to instantly download.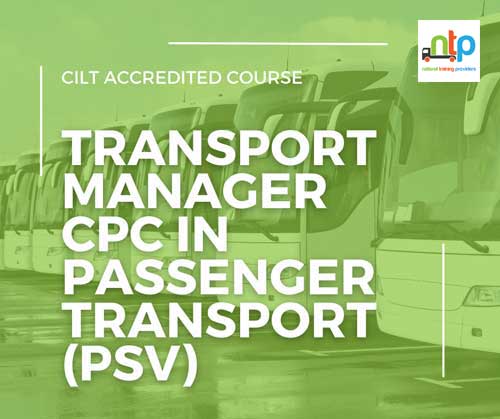 Transport Manager CPC in Passenger Transport Operations
NTP's Transport Manager CPC in Passenger Transport Operations comprehensive, award-winning course will teach you how to pass the CILT examinations to become a fully qualified transport manager in passenger transport operations. It will equip you with the knowledge you need to operate as a transport manager and be confident in your ability to adhere to the conditions of an operator licence.
This qualification is essential for anyone who already works or wants to work in transport management.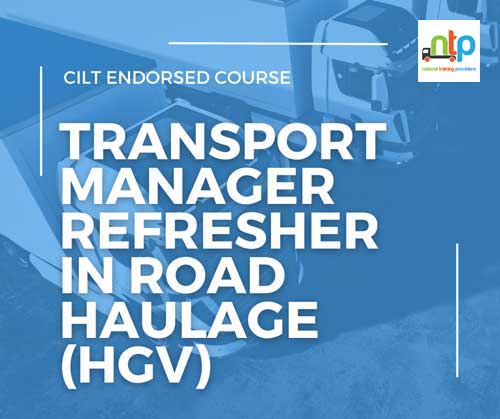 Transport Manager CPC Refresher for Road Haulage (HGV)
Are you a qualified transport manager looking to stay ahead of the game? Don't let your knowledge stagnate and risk falling behind in this fast-paced industry. NTP Online Learning proudly presents the comprehensive and convenient Transport Manager CPC Refresher course, designed specifically for experienced transport managers like you.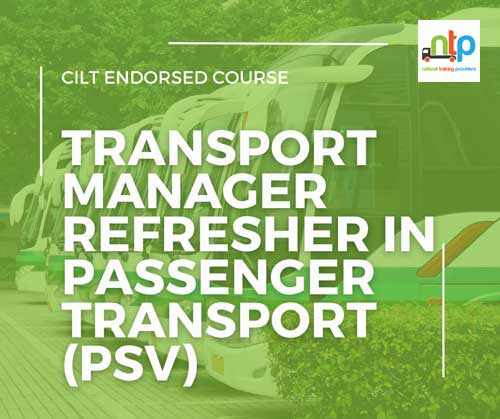 Transport Manager CPC Passenger Transport Refresher
The Traffic Commissioner wants to see that a transport manager is keeping up to date with legislation and best practice changes, and if DVSA do a Desk-Based Assessment or a Maintenance Investigation, they will want proof that your CPD is current and up to date too.
This course will help you ensure that you have a clear understanding of the latest legislation, how to manage your transport operation effectively and you're operating within the terms of your operator licence whilst following best practise procedures.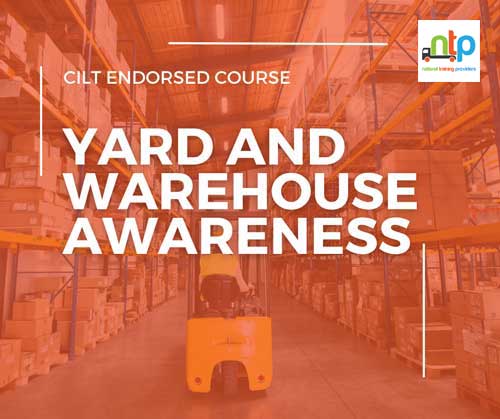 Yard and Warehouse Awareness Programme
Our Yard and Warehouse Program has 45 lessons packed with crucial information covering Manual Handling, Safe Loading, Vehicle Safety and Banksman Awareness, and Emergency First Aid at Work. It is the ideal way to prove that your member of staff knows what factors affect their job and how to deal with them.