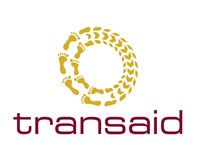 Support our Transaid Appeal
FORS is a long term supporter of international development organisation, Transaid. We support Transaid in its main mission to transform lives through safe, available and sustainable transport.
Here at FORS, we share Transaid's belief that every driver should be able to leave for a day's work without the fear that they may not come home because of a lack of training, or dangerous vehicles and roads.
In sub-Saharan Africa, road deaths are the third biggest killer following HIV/AIDS and Malaria (Source: The World Bank). Drivers are at risk every time they sit behind the wheel. We want to help Transaid change this.
Transaid's driver training programmes make drivers more competent, vehicles safer, and reduce death and injury on the road. In 12 months alone, Transaid has trained over 7,800 professional drivers, including bus and coach drivers across sub-Saharan Africa. Read more
FORS will match every donation to a maximum of £10 per place booked at the FORS Members' Conference on 15 October 2019. We want to help Transaid continue this life saving work, but we need your support to do so!