Your route to best practice
Benefits
Drive best practice
As a promoter of FORS, you will be helping to improve the overall levels of safety, efficiency and environmental protection within the industry as well as driving best practice. FORS can help you introduce or enhance a health and safety culture within your company, providing the tools that can help.
Strengthen the supply chain
Make your transport services one of the strongest links in your supply chain by specifying and contracting FORS accredited suppliers to boost operational efficiency and performance.
Deliver a better service
Whether you are consumer or business focused, FORS enables you to continually improve your customer experience, building loyalty and boosting your reputation.
Improve sustainability
FORS accreditation drives lower fuel consumption across your transport fleet, cutting carbon emissions and helping you reduce your environmental impact.
Maximise safety
Well-trained drivers and well-maintained vehicles mean FORS acts as a guarantee that your customers operate with improved road safety.
Your benchmark for outsourcing
As the ultimate in best practice across the European transport industry, FORS is your benchmark of excellence when sourcing products and services from this sector.
| Champion benefits | Champion |
| --- | --- |
| Use of the FORS Supplier and Supporter logo | |
| Company profile displayed on a dedicated Champion listing page. | |
| Access to FORS Supplier and Supporter newsletters | |
| Discounted adverts on the Supplier and Supporters website and eNews | |
| Discounts on stands at FORS events | |
| Discounts on ticket price and sponsorship of FORS workshops and events | |
How does it work?
What is a FORS Champion?
There are two ways your organisation can become a FORS Champion.
Specify FORS in your contracts ensuring that you are using the safest, most efficient fleets. It means that your organisation is protecting and enhancing its reputation and helping to improve transport standards across Europe. For contract specifiers, such as local and public authorities, developers and private companies, FORS offers valuable benefits and is why an increasing number are making FORS a condition of business.
How to become a FORS Champion
To become a FORS Champion, you must first complete the FORS Suppliers and Supporter application form. This can be accessed here or a hard copy can be requested via email, click here to email us 
Potential Champions will need to demonstrate that they are achieving one or more of the following:
Ensuring the FORS best practice standards and legal compliance are at the heart of their supply chain or operational activities
Promoting FORS to their suppliers and subcontractors
This can be done by providing one or more of the following:
Evidence of email communications asking subcontractors / suppliers to join the scheme
A contract extract demonstrating that they have included FORS accreditation as a requirement for subcontractors / suppliers
Evidence of email communications showing that FORS and its related products or services are being promoted
What is the cost?
There is no charge for becoming a FORS Champion.
For more information, call
08448 09 09 44
 (8.30am-5pm). If you have a specific question,
click here to email us
or fill in your details on the form below.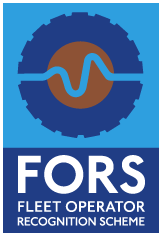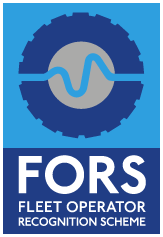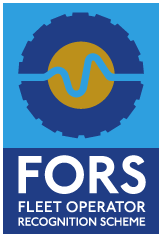 Support and promote the FORS Standard: Bronze, Silver and Gold accreditation
Which level will you specify?
FORS Bronze accreditation confirms that an operator employs good practices and complies with the requirements laid out by the FORS Standard. This includes demonstrating dedication to driver and vehicle safety, combined with improving operating practices through effective monitoring of fuel and tyre usage, vehicle maintenance and performance management.
Operators maintain their FORS Bronze accreditation and are committed to becoming safer and more efficient, while reducing their environmental impact. FORS Silver accredited operators will have developed driver licencing verification systems, that their vehicles over 3.5 tonnes are equipped with a left turn audible warning system and their vehicles are also fitted with blind spot minimisation devices.
FORS Gold accreditation is for exceptional operators who have met specific targets and have maintained their bronze and silver accreditations. The operators will actively promote the FORS Standard, producing a case study that documents their progression.
What is the audit process for Operators?
The purpose of the Bronze audit is to make sure that the operators meet specific exacting standards. The audit process is about providing evidence of systems, procedures and documentation that demonstrate the operators can meet the required standard of entry into FORS Bronze accreditation. To ensure that operators are maintaining the FORS Standard, on-site re-approval audits are conducted annually for Bronze, every two years for Silver and every three years for Gold. Those who are renewing their Gold and Silver accreditations will also have to provide evidence annually. For more information click here.
Case studies
Find out how FORS Operators have benefited from the scheme and how they have implemented best practice in their organisations. FORS is always on the lookout for new case studies for Champions, helping raise the profile of the programme and the Champion being covered. To submit a case study for publication, call 08448 09 09 44 (8.30am-5pm) or click here to email us.
FORS best practice benefits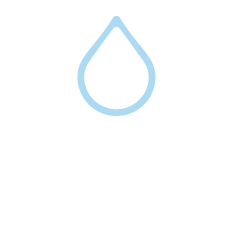 Want to register?
Click the register button below or call 08448 09 09 44 (8.30am-5pm). If you prefer, click here to email us.