FORS operator discounts
All content fully aligned to the FORS Standard
All vehicle types covered
Cut waste and save time
The FORS Driver Handbook helps fleet managers cut waste and save time with a technology solution that revolutionises driver communications.
We've powered up the traditional driver handbook and developed a mobile app, with a web-based content management system that puts managers in control, connecting you directly with your drivers anytime, anywhere.
The FORS Driver Handbook content is available for all vehicle types as required by Bronze M5 Communications
The app links to live version of the Official Highway Code and contains driver declarations as required by Bronze D2 Driving Standards
TDHConnect provides forecasting, delivery and records of monthly Toolbox Talks and campaigns as required by Silver S8 Internal Communications
Evidence of meeting over 30 communications requirements across Bronze, Silver and Gold Standards
Mobile app
Via the app, we provide a digital version of a FORS-branded driver handbook, plus a range of additional driver information including: free toolbox talks, knowledge checks, company-specific policies, procedures and declarations. All content can be instantly updated, meaning information is never out of date.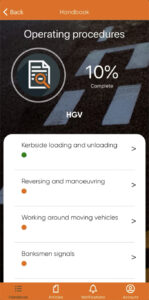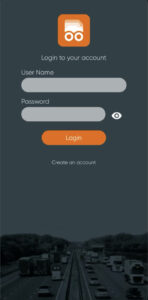 TDHConnect
A web-based FORS-branded software portal giving managers access to all standard content, with full audit trail and version control.  Ability to supplement standard content with own company-specific information. Dynamic and instant updates for drivers. Management reporting on driver access and progress along with the ability to send driver notifications direct to devices. Digital signatures on all content, with additional information on when read and for how long.
FORS OPERATORS OFFER
Discounted memberships for FORS operators
"It's a massive time saving tool for both managers and drivers. Our SLMs no longer have to spend time on paperwork to communicate to drivers or wait for drivers to come into a depot to pass on information or obtain signatures; drivers can access all information at the point of need, at a time that suits them; they can also easily refer back to it at any point in time. Drivers now provide us with digital 'signatures' and we are able to access a whole host of other reporting information that previously wasn't available."
Marshalls Mono Ltd
"We use TDHConnect® which means I can quickly upload any new information, send it out to staff in seconds and see exactly who's read what, when and for how long. If I need to, I can even reset a user's progress if I think they've only skimmed the information."
Glynn's Skips