Welcome
The aim of FORS is simple. One over-arching scheme that encompasses all aspects of safety, fuel efficiency, economical operations and vehicle emissions. FORS is a voluntary scheme that helps improve operators' performance in each of these areas.
For vehicle operators, it offers peace of mind that they are meeting their legislative requirements, as well as helping to increase efficiency, reduce costs and win work.
We provide a quality and performance benchmark for van, lorry, mini-bus, coach and bus operators and allows access to a range of exclusive accreditation benefits.
Accreditation can provide the tools to help you become safer, greener and more efficient. It is an excellent way to prove to existing and potential clients your credentials as a high performing operator who adheres to high quality standards.
---
Benefits Calculator
The Benefits Calculator informs of the possible savings you could make by utilising the offerings from FORS Online.
Latest Posts
A new TfL-funded Commercial Vehicle Unit, run by the City of London Police, has launched a crack-down on dangerous vehicles in the City, stopping 136 vehicles and taking 95 dangerous vehicles off the road during its first month of operation.
The unit has been set up as part of a far-reaching effort to further improve road safety and take non-compliant and unsafe commercial vehicles off the roads. HGVs are involved in a disproportionate number of collisions, particularly those involving vulnerable road users, and Transport for London, and its policing partners, are committed to reducing these incidents through education and enforcement activity.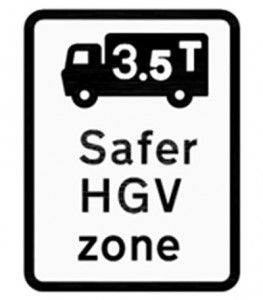 As London moves closer to the unsafe lorry ban, the first of 600 signs for the Safer Lorry Scheme have been erected across the city.
The scheme will require vehicles of more than 3.5 tonnes to be fitted with sideguards, along with Class V and Class VI mirrors giving the driver a better view of cyclists and pedestrians around their vehicle.