Welcome
The aim of FORS is simple. One over-arching scheme that encompasses all aspects of safety, fuel efficiency, economical operations and vehicle emissions. FORS is a voluntary scheme that helps improve operators' performance in each of these areas.
For vehicle operators, it offers peace of mind that they are meeting their legislative requirements, as well as helping to increase efficiency, reduce costs and win work.
We provide a quality and performance benchmark for van, lorry, mini-bus, coach and bus operators and allows access to a range of exclusive accreditation benefits.
Accreditation can provide the tools to help you become safer, greener and more efficient. It is an excellent way to prove to existing and potential clients your credentials as a high performing operator who adheres to high quality standards.
---
Benefits Calculator
The Benefits Calculator informs of the possible savings you could make by utilising the offerings from FORS Online.
Latest Posts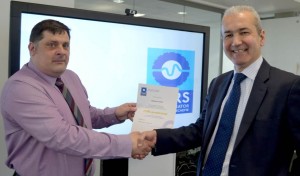 FORS is pleased to announce its 300th practitioner. This significant milestone reveals the popularity of the FORS practitioner workshop programme and demonstrates the impressive level of commitment to professional standards by FORS accredited operators.
All operators accredited by FORS have the opportunity to become a FORS practitioner. In order to become a FORS practitioner operators must complete each of the nine FORS modules providing guidance on topics including: road transport policy; work related road safety; safe and monitoring road fleet performance.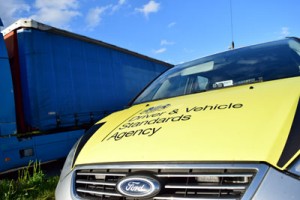 The DVSA has outlined a fundamental shift in its approach, which will see it move from a culture of enforcement towards a focus on compliance.
Speaking at the Microlise conference in Coventry last week, DVSA's head of enforcement transformation Caroline Hicks conceeded that the agency's current procedures, including around 10,000 roadside checks a month, were expensive for both hauliers and the DVSA, intrusive, and not an effective method of reaching the whole industry.