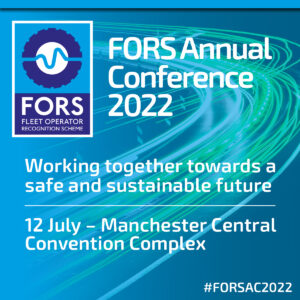 After a two-year hiatus, FORS is delighted to announce the fifth annual conference will take place on Tuesday 12 July 2022 at the Manchester Central Convention Complex.
This year's event promises to attract a significant and influential audience of stakeholders from the transport sector, with capacity for up to 700 delegates, and with the inclusion of an exhibition area where FORS Affinity Partners and FORS Associates will showcase their products and services. The exhibition space provides a fantastic opportunity for transport professionals to share knowledge and expertise as well as network with like-minded businesses.
FORS is also pleased to announce Drivetech as the Conference's headline sponsor. Drivetech is a leading UK and global supplier of driver and fleet safety training, including eLearning, full on-road coaching, workshops and bespoke 'driver days'. The company is also one of five FORS audit providers strategically located throughout the UK.
Chaired by Andy Salter, MD of DVV Media and former editor of Commercial Motor magazine, the conference will explore how FORS can work together with operators towards a safe and sustainable future. The agenda will feature speakers and panel presentations from a variety of industry experts – including Andy Rhodes from HS2, Wayne Allen from Galaxy Insulation & Dry Lining Limited, Steven Norris and more – looking at areas such as decarbonisation, how FORS promotes business growth and how it remains an essential partner for transport operations of any size.
In addition, Sopra Steria – the new FORS administrator – will share its vision about the scheme and will provide an update on current developments, including the implementation of version 6 of the FORS Standard.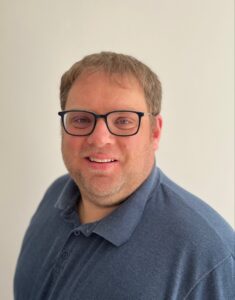 Speaking of the conference, Ian Henderson, FORS Concession Director, said, "This conference is important on so many levels as it gives us the chance to connect in person and share ideas to shape the future. We really want this to be a collaborative event and look forward to welcoming everyone on the day. I would also like to thank Drivetech for its role as headline sponsor, we appreciate the company's support and commitment to FORS and industry best practice."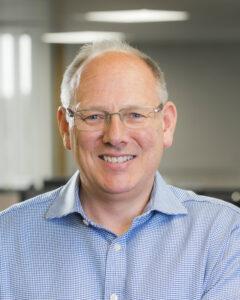 Colin Paterson, Head of Marketing at Drivetech added, "The FORS Conference is becoming a go-to event in the transport calendar and we are delighted to be supporting it. The agenda, the panel of speakers and the list of exhibitors is impressive and includes a few stakeholders who, like us, have the drive and ambition to deliver a safer, cleaner and more efficient transport community. We are also extremely pleased and proud to be an official FORS audit provider, and in a position to affect best practice at the front line of vehicle operations."
The FORS Annual Conference 2022 is free to attend for all FORS accredited operators.