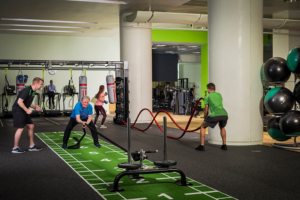 FORS, the Fleet Operator Recognition Scheme, is proud to announce the introduction of its first wellbeing-focused Affinity Partner, health and wellbeing provider, Incorpore.
For more than 20 years Incorpore has been providing employers across the UK with employee benefit solutions, designed to improve the health, fitness and mental wellness of their employees. In 2019 the company launched the YourFitnessClub programme to provide a similar resource for groups such as teachers unions, the police, and members of the armed forces, and now FORS accredited operators can join too.
Once an employer joins the YourFitnessClub programme the subscription can be managed through a dedicated customer portal and from there employers can share the many benefits directly with employees.
YourFitnessClub provides a range of discounted health and wellbeing products and services. Discounted gym memberships are available at over 450 locations across the UK, including PureGym and Nuffield Health, with facilities including swimming pools, gyms, group exercise classes and personal trainers. For those who prefer to work out from home, online workout options from providers such as Les Mills on Demand, FIIT and Fitbit can be streamed from any smart device, laptop, phone, or tablet.
MyActiveDiscounts offers users savings on hundreds of products, including healthy food deliveries, sportswear, and footwear as well as family activities and spa days. Nutritional practitioners are also available to work with YourFitnessClub members providing practical advice to help with emotional wellbeing, weight management, digestive health, chronic health conditions and more.
And finally for members suffering with back pain or other injuries, YourFitnessClub provides online consultations and video appointments with physiotherapists who can advise on areas such as workstation reviews, personalised exercise programmes and customised injury prevention plans.
Speaking of the Incorpore programme, Ian Henderson, FORS Concession Director said: "We always welcome the introduction of new Affinity Partners, as each brings their own brand of expertise to our accredited operators and provides real business benefits. The association with YourFitnessClub through Incorpore is particularly welcome at a time when so many suffer with challenges to mental and physical health. It's an important part of being an employer to consider employee wellbeing and we hope that this opportunity finds its way to where it is needed most."
James Shillaker, managing director of Incorpore said: "We're delighted to be extending our reach into the transport sector. While we're used to working with groups and associations in many different areas, this is a first for us and we're looking forward to understanding more about the industry and helping its members live a healthier and more active lifestyle. We're firm believers that improving the health and wellbeing of employees by encouraging them to be more active, not only increases productivity but helps to boost employee engagement and reduce the risk of illness and time away from work."
To find out more about Incorpore, please visit: www.incorpore.co.uk