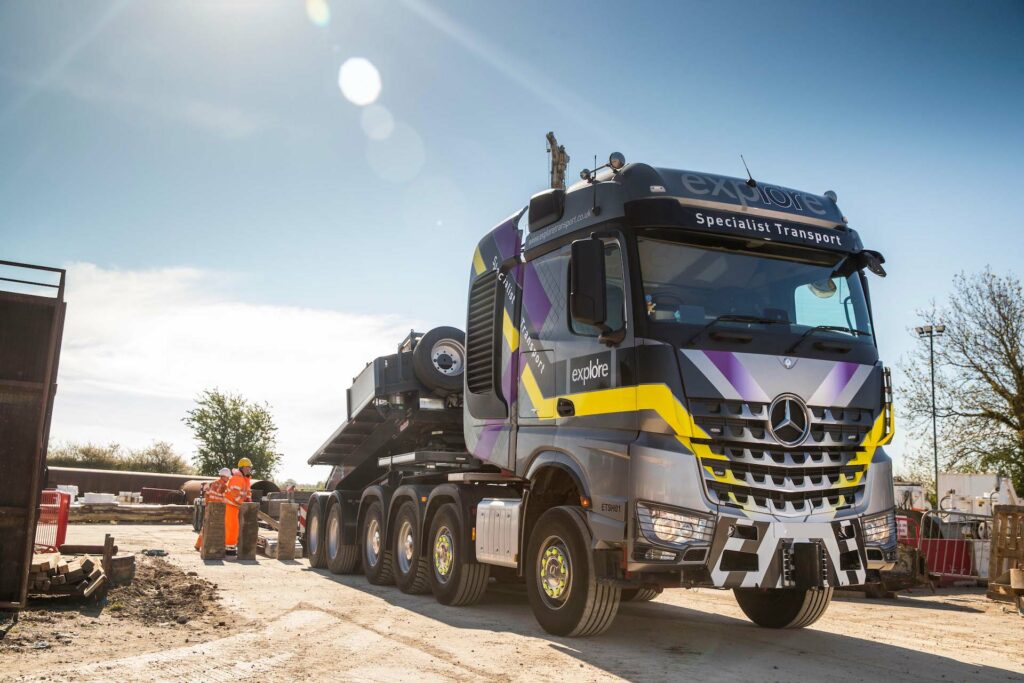 Explore Plant and Transport Solutions is a specialist supplier of transport and plant hire services to a wide range of industries including construction, rail and aerospace. The company, which has been a FORS accredited operator since it was founded in 2015, has had Gold status for the last six years and has now committed to becoming a FORS Champion.
As a supplier of specialist transport services, Explore aims to consistently provide best in class customer service, and that includes any assignment that is carried out by their supply chain.
Chris Gatheridge, Head of Operations at Explore explained: "The majority of our customers are working on very high-profile infrastructure projects across the UK, and together we have the same goal – making our operations as safe and as efficient as they can be. I truly believe that FORS has helped us achieve that by challenging us to adopt the latest technologies, from in cab cameras and side scan systems to the latest engine technology and alternative fuels."

Safety and efficiency within the supply chain is a top priority for the team at Explore. Their experience shows that customers are increasingly putting more emphasis on supply chain value, looking not only at costs, but considering other intangible elements such as sustainability and safety – a high focus area for Explore.
As a premier plant and transport provider to many different industries, not all of Explore's 300 plus suppliers will fall under the remit of FORS requirements. For those that do, Explore follows a detailed procurement process to ensure that all relevant information including insurances and accreditations is available prior to onboarding them. As part of the Explore supplier service level agreement (SLA) key supply chain providers are expected to maintain a minimum of FORS Silver accreditation and where it is a client requirement, the higher Gold standard.
Chris Gatheridge concluded: "We strive to deliver best in class levels of safety, service, and efficiency in everything we do. Having now held the FORS Gold status for six years, we firmly believe that our success has been built on using many of the toolkits and training materials provided to operators within the FORS community. Given that our standards have always been industry leading, bringing our supply chain with us on the FORS journey was a straight forward decision – after all the benefits are clear to see."
Explore Plant and Transport Solutions employs over 330 members of staff at its seven nationwide depots.  The transport fleet contains over 150 tractor units, and nearly 500 trailers, with additional specialist trailers supplied by Nooteboom or Broshuis, to form one of the largest, most diverse and modern ranges of plant equipment, small tools, formwork and falsework systems available.