York-based storage and distribution specialist, D.A.W. Logistics, points to FORS Gold as a key driver of business growth, crediting ongoing FORS accreditation for bringing in six new clients in the last two years.
Since 2015, FORS has played an instrumental role in elevating D.A.W.'s reputation and standards. According to Managing Director and Founder, Dave Wright, accreditation is the perfect way to demonstrate the company's commitment to operational excellence and provides a distinct competitive edge.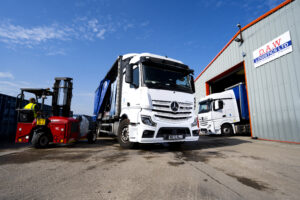 D.A.W. started trading in 1988 when Dave went into business as a single van operator. From these humble beginnings, the company's customer base – and consequently its fleet – has steadily grown. Dave and his team now operate a small but diverse fleet that includes a range of vehicle specifications, from small vans to 44-tonne artics.
According to Dave, the company's longevity and success can be attributed to an unwavering commitment to high standards in everything it does, from customer relations to driver training.
"We have always strived to differentiate ourselves," he explains. "From the very beginning when I was just a man with a van, I didn't want to be another run-of-the-mill general haulier. My goal was to grow the business by specialising in more bespoke services that demand extra attention to detail."
True to this vision, the modern-day D.A.W. is adept at providing creative solutions to complex delivery challenges, including out-of-hours operations and other unique contracts that feature technical or logistical difficulties.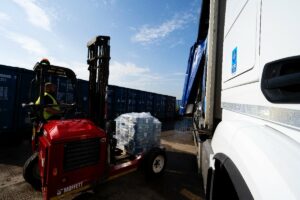 Aligning with FORS in 2015 felt like a natural step in the company's evolution, explains Dave: "I always felt that FORS would enable us to maintain, or even raise, our standards. It is also a powerful commercial tool – especially when you reach Gold. In the last two years alone, we've won a number of contracts that simply wouldn't have been possible without FORS, and we're attracting customers from further afield than I ever imagined."
The company's dedication to excellence is echoed across the entire team, and staff understand the value FORS brings to the company. Dave ensures all his drivers and management staff are continuously upskilled, regularly using FORS-based training modules to sharpen their knowledge.
"Training and development are vital to the ongoing success of any business," he concludes. "For a small business like D.A.W., the resources and support available from FORS are invaluable".