The urban landscape can be fraught with difficulties for fleet operators. With ever-increasing traffic, limited parking and high demand for loading bays, it's no wonder that Penalty Charge Notices (PCNs) are on the rise.
Luckily, FORS has the perfect solution. Our new Affinity Partner, PCN Management Service, powered by Logistics UK, is designed to help fleet operators navigate urban environments and reduce their PCN liability.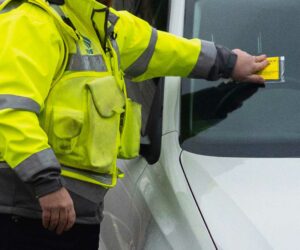 It's a resource that's based on a deep understanding of the challenges facing fleet operators in urban areas. PCNs can be a major drain on finance and time resources, with additional problems caused by the potentially negative impact on driver morale and productivity.
In addition to helping operators to avoid PCNs, the FORS PCN Management Service also provides peace of mind, courtesy of a dedicated team of experts, who'll manage PCNs on their behalf. This allows for the focus to remain on the core business operations.
Specifically designed to be proactive and preventive, the FORS PCN Management Service uses data-driven insights and an intricate understanding of urban logistics to identify potential PCN hotspots. They then work with operators to develop a plan to avoid these areas or mitigate the risk of receiving a PCN.
If you're a FORS operator with aspirations of Silver or Gold, the FORS PCN Management Service is an essential tool for achieving your goals. The service meets the FORS Standard requirement S2 Performance Data, and it can help you to demonstrate your commitment to continuous improvement.
By taking advantage of the FORS PCN Management Service, all FORS Accredited Operators can benefit from:
Liberated resources: You can redirect your team's focus to core operations, knowing that you have your PCNs covered.
Control over PCNs: Trust in the expertise of a dedicated account manager, who will actively monitor and manage your PCNs.
Futureproofing: Evade potential hotspots, save costs and elevate your operations
The FORS PCN Management Service is tailored to the needs of all FORS operators, however, you'll see the most benefits if you have a fleet of 100+ vehicles. If you're ready to take control of your PCN liability and take your fleet operations to the next level, click here.