Your route to best practice
What are the benefits for you?
What is FORS and why is it for you?
The Fleet Operator Recognition Scheme (FORS) is a voluntary accreditation scheme that promotes best practice for commercial vehicle operators. With over 4,700 members, FORS is gaining recognition as the transport industry's go-to accreditation scheme. FORS encompasses all aspects of safety, efficiency, and environmental protection by encouraging and training fleet operators to measure, monitor and improve performance. FORS provides accreditation pathways for operators of any type, and for those organisations that award contracts and specify transport requirements. To have a look at a summary of the key benefits of FORS accreditation, please read our 'Five Reasons to go FORS' leaflet here.
FORS Bronze, Silver and Gold membership provides progressive accreditation enabling operators to achieve exemplary levels of best practice. FORS members stand out from the crowd, work to standards above the legal minimum and have access to a wide range of exclusive benefits that provide a real competitive advantage. Please click here to download a copy of the Benefits booklet "What's in for me?" – this offers advice on getting the most from your membership, including free and funded training opportunities, offers and discounts from FORS Associates, as well as toolkits and guidance documents.
FORS accreditation drives best practice across the European fleet industry in terms of safety, efficiency and environmental protection. It also offers guidance and training to help operators attain the Standard.
Watch this video to be introduced to our 4,000th accredited member:

An Introduction to FORS webinar
This is a one hour webinar designed to help commercial transport departments and organisations understand the basics of the Fleet Operator Recognition Scheme (FORS) and to demonstrate how the scheme works. 'An Introduction to FORS' webinar targets transport and operational staff in companies operating a commercial vehicle fleet including vans, lorries, mini-buses and coaches. Organisations that buy transport services can also attend and find out how FORS can help improve operations throughout their supply chain.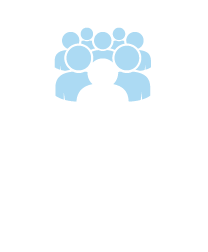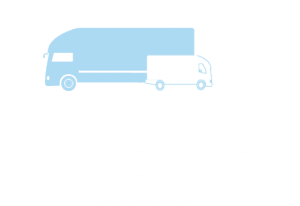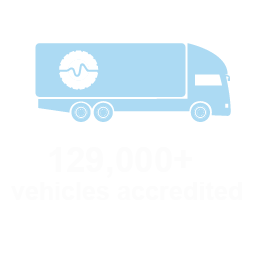 Find out more about how FORS can benefit you, according to your specific role or requirements:
As an operator, FORS is your route to best practice, working with you to make your business safer, smarter and greener – everything your customers are looking for – by improving vehicles, drivers, management and operations.
As a champion, FORS is both your route to improving driving standards throughout the industry, and the quality standard to ensure that you only use reputable operators who are focused on achieving and maintaining high standards of safety, efficiency and sustainability.
As a supplier to the industry, FORS gives you access to over 4,700 quality fleet operators, and provides a platform for you to showcase your products and services.
As a visitor seeking knowledge about the fleet transport sector, FORS is your guide to best practice in the industry, and a source of the latest news and insight.
FORS launches new driver licence checking service for members
FORS has made Licence Bureau the first FORS Affinity Partner to provide FORS members with a new bespoke service to help meet driver licence checking requirements. This service is available to all companies but preferential rates are available for all FORS members.
FORS awarded the Prince Michael International Road Safety Award.
FORS awarded the Risk Management category at the What Van? 2017 Awards.
Want to register?
Click the register button below or call 08448 09 09 44 (8.30am-5pm).  If you prefer, click here to email us.